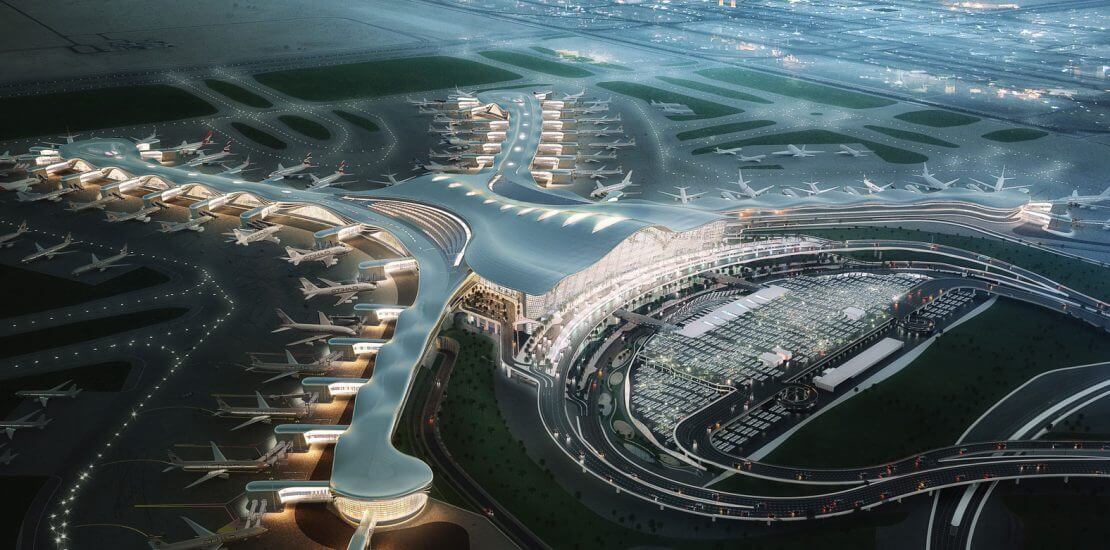 Abu Dhabi Airports Company (ADAC)
Abu Dhabi Airports Company (ADAC) is the owner and operator of Abu Dhabi International Airport and set to establish a logistics park next to the airport which is planned to operate as a free zone facility called Abu Dhabi Airport Free Zone (ADFZ). Its creation can be considered as a milestone in Abu Dhabi's plans to be a dynamic business center. The logistics park will take advantage of Abu Dhabi International Airport's strategic geographical location on the crossroads between east and west with the large-scale economic development of the Emirate.
Abu Dhabi Airports Company (ADAC) incorporated in March 2006 to spearhead a major redevelopment of the Emirate's aviation infrastructure. The creation of ADAC was part of an ambitious restructuring initiative launched by the Government of Abu Dhabi, to deliver better services and to support the Emirate's long-term economic and tourism strategies and to help build a more vibrant economy that attracts and promotes private sector investment.
The logistics park at Abu Dhabi Airport is aligned with ADAC's objective of financing its Airport development program, generating non-aeronautical revenues and minimizing Government grants.
Benefits
The unique set-up of the business park provides a dynamic and thriving business environment with numerous benefits including:
World Class, congestion-free serviced facilities
The location within Abu Dhabi International Airport premises
Fast and efficient cargo clearance
Easy access to airport apron
Access to international freight forwarders & logistics services
One-stop-shop solution for all investor-related services
Smart facilitates with advanced ICT solutions
On-site customs inspection
Online customer service
24 hours access to all facilities
Investor services center
The strong positive relationship with Government organizations and Public authorities provides a single point of contact for all investor services
Employee services
Registration
Licensing
Leasing
Business services
IT & telecommunication
Utilities, maintenance & other services
All the above will be complemented with a wide range of free zone offerings
Abu Dhabi Airports Company (ADAC)
was last modified:
May 17th, 2017
by